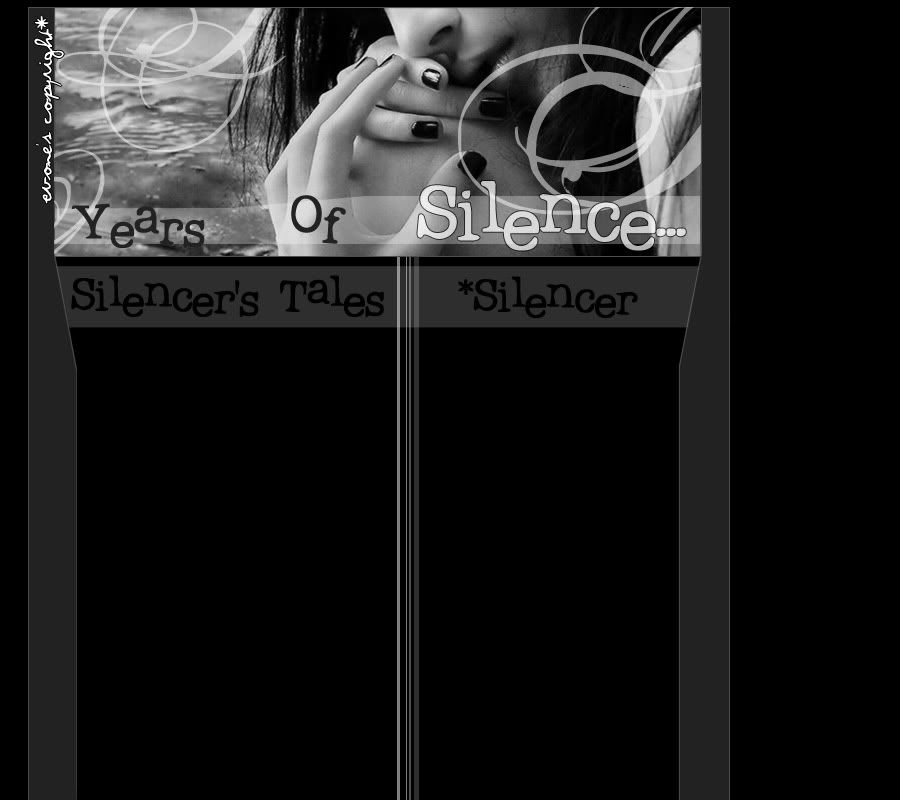 Wednesday, July 22, 2009
+outin wif daddy+
hmmm mon hb nv wrk den we brin calden go out he was soooooooooo happy till he heard music he will start to dance den de way he behave is different wen i brin him out lol...mayb his daddy too long nv brin him out le so he damn happy ba...den wen we az him if he happy he say yes so cute of him...


Father n Son Loving Foto
[[ Silencer Breaks The History ]]*|10:58:00 AM|
Friday, July 17, 2009
+A veri short update+
hmmm i wrk at my wrkplc till abt 1 mth plus le hmmm still ok at wrk bt de pay is veri less lol aft payin all de bills i dink i left onli abit nia sian!!!!!!!!recently happen alot of things at hm dunno who to tok to onli can nag to hb bt sometimes he oso dun understand lol!!!!!i reali feel like changing job bt tat means less time to accompany calden le i dink things dun haf gd in both ways de i haf to give up 1 thing lol is either i change to a job wif a higher pay or i juz stuck wif tis job wif a lesser pay de lol.........hmmm calden start sch le bt he keep cryin once he step to de sch my frens n some parents told mi is normal de some will even cry 4 half a yr lol!!!!!if my calden like tat i siao liao i was thinkin...
[[ Silencer Breaks The History ]]*|6:02:00 PM|
Wednesday, May 27, 2009
++
hmmm long time nv blog dunno wat to blog..hmmm i started wrkin le my frens is at tosiba data dynamics wrkin as part time recept hope i can stay long in tis job cos i feel tat tis job mayb is a steepin stone 4 mi even if next time i no longer wrkin ther bt i gt experienced n somemore tosiba is a huge company lol hee..
[[ Silencer Breaks The History ]]*|12:28:00 AM|
Wednesday, April 22, 2009
++
hmmm baobei 2nd bday is comin le still dunno brin him wher to celebrate his bday..times flies 2006 i knew im pregnant den nw he gg to 2yrs old le..juz nw i tel hb ar bo calden bday we brin him go jb walk walk lol den oso can buy some clothes 4 him oso bt hb nv ans mi so i dink mostly de ans is no ba haiz...if hb reali dun wan brin us go den i c wen den go ba myself le wahaha...here some fotos of calden frm birth till nw i realise he looks change alot alot lol..calden u r always ours precious in our heart!!!!!!!!
[[ Silencer Breaks The History ]]*|2:31:00 PM|
Tuesday, April 21, 2009
++
calden n his precious daddy fotos


[[ Silencer Breaks The History ]]*|3:04:00 AM|
++
some fotos taken some times ago i dink b4 new yr ba

[[ Silencer Breaks The History ]]*|2:16:00 AM|
Friday, April 17, 2009
++
hmmm today saw it on de tv tat barney n frens is comin to spore again bt tis time gt others wif them lol i told hb tat i wish to brin calden go n c den he agreed le cos barney is his baobei all time fav character lol haha..so my frens if u have recieve my msg 4 gg to watch barney plsssssss let mi knw whether u all gg anot ok...thx alot

[[ Silencer Breaks The History ]]*|12:34:00 AM|